Printed 
 Bikinis, 
You
 Can 
 Wear 
 in This 
 Season
Summer is getting end and the seashore is calling even in bright Dubai. What's more, indeed, we realise that the swimsuit chase has started in UAE. Bikini shopping is generally so confusing. It regularly includes plenty of inquiries, confusing areas with strange lighting that are very unflattering, and that bothering voice. Here we are introducing lovely printed bikinis that best suits your needs. 
TYPES OF PRINTED BIKINIS, YOU CAN TRY
1) Enjoy this end of the summer in some good trendy 
Tie-Dye Printed Bikini Collection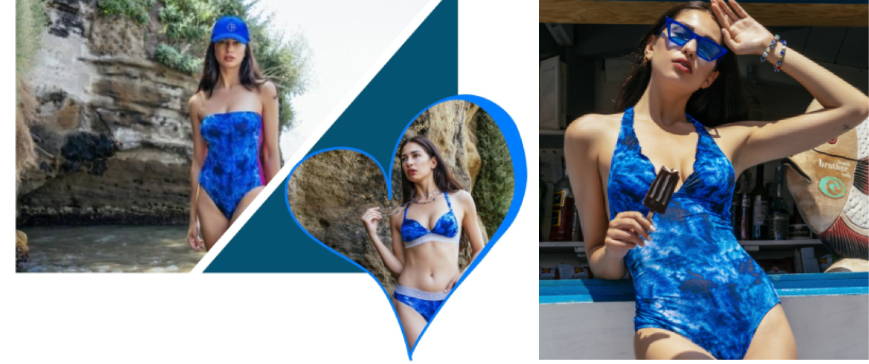 Enjoy this end of the season in some most desirable trendy Tie-Dye Printed Bikini Collection. Wherever you are, tie-dye is a symbol of personality and imaginary expression, so go ahead and look through your favourite Tie-Dye Printed bikini collection.
2) Relish your beach out with go wild
Leopard print Bikini set

It's clearly an ageless and a great pattern among those patterns in 2020. Leopard print totally get the top of the most smoking bathing suit list.
3) 
Striped Printed
- Create a Balance
The objective is to make a balance. Any place there is more volume on your body, vertical or flat stripes can help balance it out. With regards to fall's most sizzling example—stripes in each width, shading, and bearing—use stripes that work with your eye to put your best self forward.
4) 
Abstract mood Printed Bikini  
- Feel A Playful & Sexy Vibe

Embrace Abstract Printed Bikini that gives you a playful and sexy vibe in this season. 
A Bikini Print that will make you effortlessly stand out .  An abstract in black that would match nearly anything and still give you unique feeling.
5) 
 Butter fly mood printed -
A lively & Natural Mood 
Brighten up your day and keep the rays at bay with our collection of women's Butter Fly Mood Printed Bikini. It's that time of year when being near the water is the best way to stay cool against the sun's heatwave.  Whether lounging at the pool or chilling at the beach, soak up summer's rays the healthy way and nourish your spirit as well  – with styles so good you'll want to book a holiday just to wear them.